Regular price
Sale price
$4.99 USD
Unit price
per
Sale
Sold out
His sword for his friends. His life for his family.
After a lifetime of battle and exploration, Hakon's sword now lies hidden beneath the floor of his home. He seeks a quiet life, content to let the world pass him by.
Until he receives word that his daughter has gone missing without a trace.
Now he must pick up his sword once again, to fight the demons from his past one last time. Allies and enemies from a time of legend are converging for one final war, with Hakon and his family trapped in the eye of the storm. He must summon a band of heroes, long separated, if he hopes to survive.
Against a hostile world and their most dangerous enemy ever, a band of broken gods gathers one last time.
For friendship.
For family.
For humanity.
Share
View full details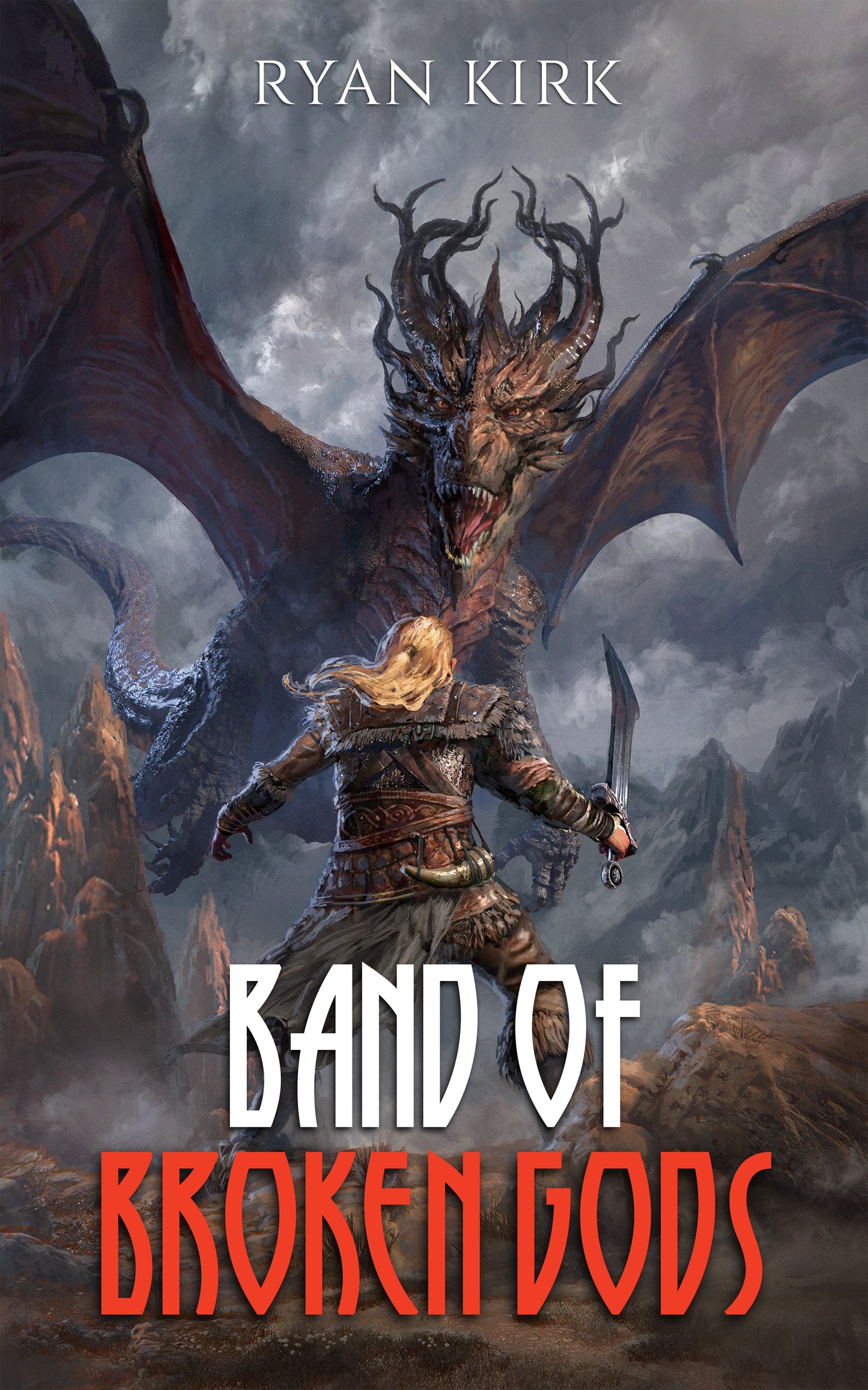 Good read
Looking forward to the next book.
spoiler free review
I knew this book is amazing when both of the prespectives were exciting to read. the story is beautifuly edited so that there was never a chapter where I felt I'm waisting my time.I actually rationed myself at some point so that I won't finish it in a day.The band of broken gods became one of my all time favorits and I recommend it to anyone!
Worth the wait
Good follow up and mid section is a bit of a prequel to the first book explaining how they became the band.
confusing at first but a great story
It feels like the second book, great characters and once you just go with it the story is great. I really enjoyed it.
Another great read from Ryan
This is completely different for all his other books, but as with the other books it is well written and has a lovely flow. There are some very interesting characters and look forward to reading more about them in the future.This book has an entertaining story line with some nice twists and turns