Regular price
Sale price
$3.99 USD
Unit price
per
Sale
Sold out
She never thought she could destroy an empire.

When Bai, a young seamstress, wakes up unharmed in the middle of a disaster, her life is destroyed. She has no memory of the event that destroyed her town, but the survivors believe she is to blame. On a quest to prove her innocence, she discovers a secret that threatens not just her life, but the entire empire.

On the other side of the empire, a monk named Delun ruthlessly hunts those who seek to destroy the monasteries he calls home. When he stumbles upon a plot that threatens all that he is sworn to protect, he must choose between his two masters: the monasteries and the empire.

As a conspiracy draws both into its tangled web, Delun and Bai must fight to discover the truth behind the lies. Doing so will require courage, determination, and strong allies.

If they fall, so does the empire.
Share
View full details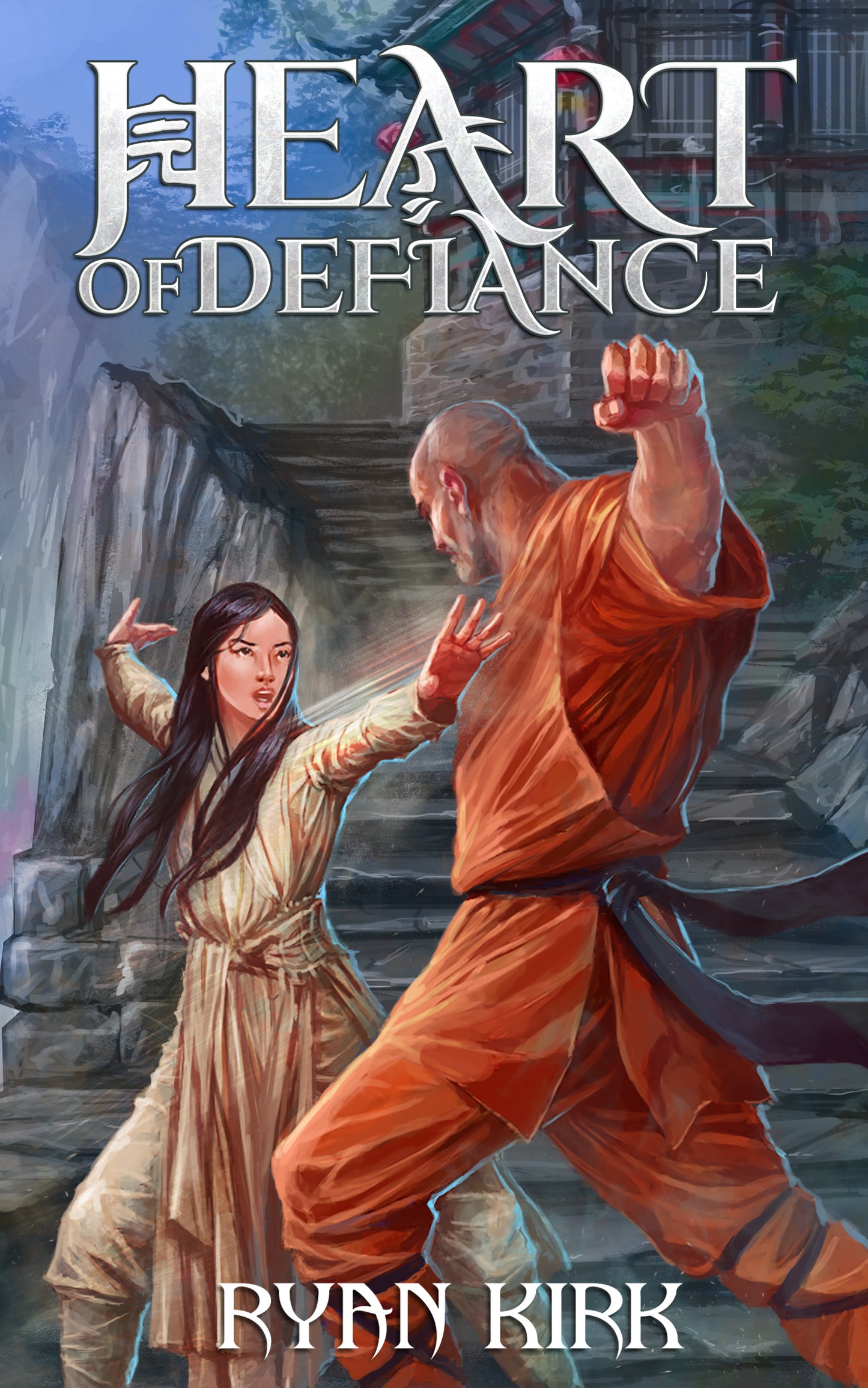 Just WOW!
Ryan has created another legendary masterpiece of fiction. He builds the characters with such a simple fluidity that you don't even notice you are becoming invested in the characters or starting to care about their journey. Soon you are in a world of emerging characters full of life and action. You want to believe in them to cheers them on to become what Ryan eventually leads them to be. The world is full of imagination and new wonders to discover. I found myself dreading the end because I didn't want the story to be over. I wanted to see where the characters are and what they had done. Maybe in a future novel? (hint) (hint). You will not be disappointed in this book or in anything this author writes.
Good read
I'm a longtime fan of Ryan's writing. The Nightblade series being one of the best of the genre. This series has room to grow, the editing missed in sections, the young protagonist seems to range in thinking between a mid teenager to a 30 something.But overall a fun, if not predictable read.
The good fight
Set years later from book one, the story continues with new characters. I liked the fighting and the interactions of the people. Having characters dig deep and examine what they fight for made it a great read for me.
A really good book
I do not give 5 stars lightly, but this is one of the best books I have read in a while. I strongly recommend it.
Great author and another great book!
Read both Nightblade series of books and thought would read these. Both books great and going to read the Dawn series next as I have enjoyed all books my this author so far. Keep up the great work :)